Industry-Leading Five Year Warranty
Our atmospheric machines are proudly manufactured in North America. Available through a global dealer network of over 800 dealers, all of our machines come with a five-year warranty against manufacturers' defect provided our fluids are used.
Produce the ultimate, beautiful haze thoroughly illuminating lights and laser beams from the ceiling to the floor. Create world-class fog effects for live theatre, concert tours, sporting events and theme parks. Unique and dramatic low fog effects, including dramatic reveals, disappearances and projects screens. Whether you need a light and fluffy snowfall or a raging snowstorm, we have the perfect snow machine for you. Long-lasting and colorful, our bubbles always add a touch of magic to any wedding, dance party, live event or theme park attraction.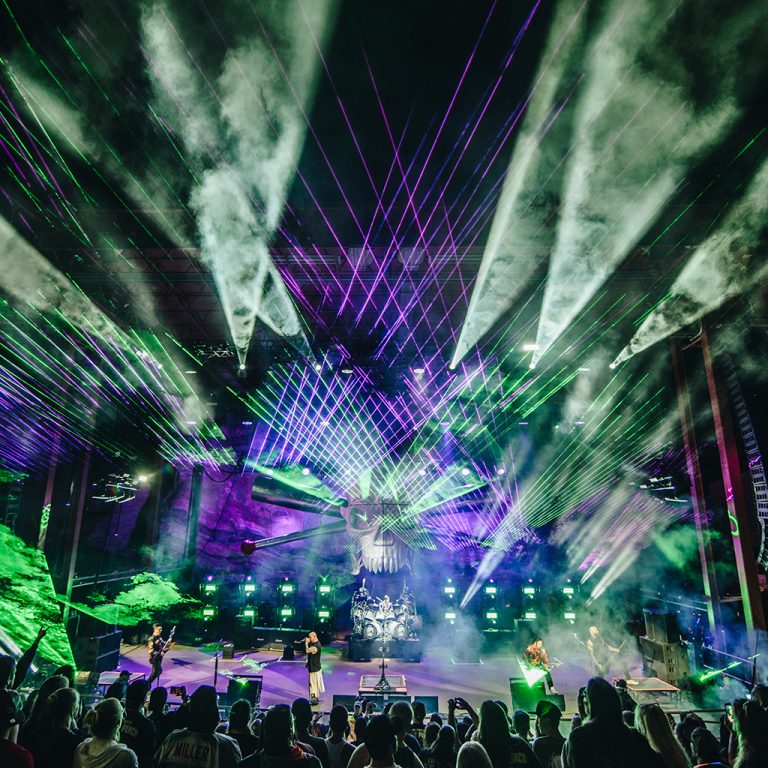 Photo courtesy of Sam Silkworth for Clearwing Productions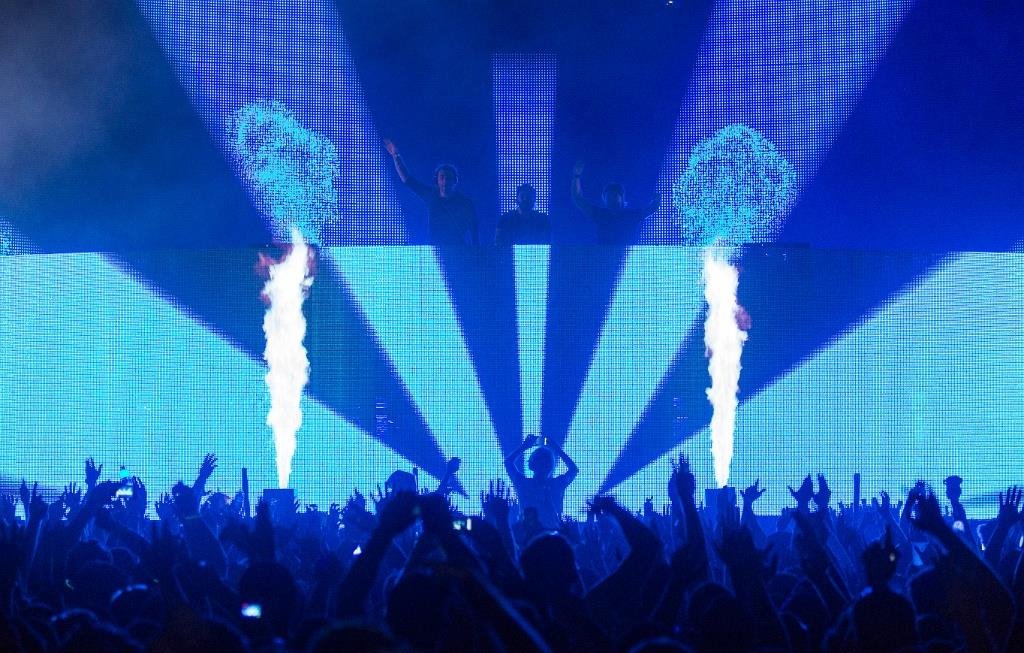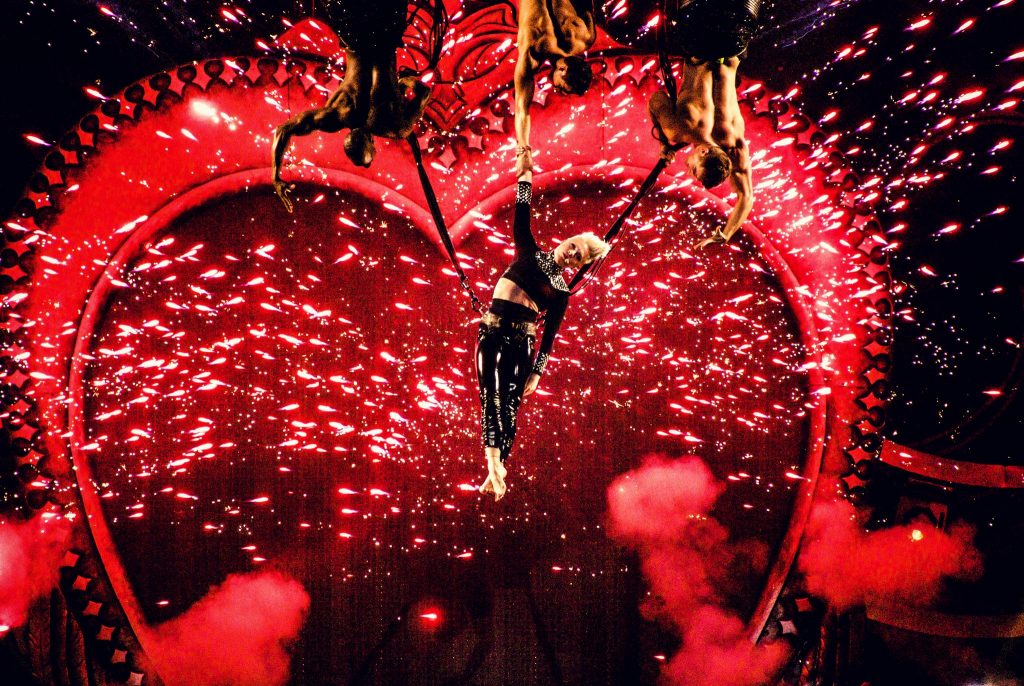 Industry Leading Technology
Our pyro products are used on world concert tours, at major sporting events and at theme parks around the globe. With AngelFire® Technology, our products are available in an unmatched range of colors. Our signature patented Low Smoke Lift™ System also reduces lift smoke by up to 90%.
All of our pyro products are proudly manufactured in North America. 
Provides a bright color punch, revealing a subtle color change at 75 feet before reaching its pinnacle over 200 feet in the air.
Loads of bright color in a tight cluster punch. When shot in an all fire fan, the CXM Mine produces a stunning effect.
A stunning yet powerful combination of two crowd favorite products. It brings together the mine and the colorful comet.
 Using our AngelFire® Technology, their color saturation is something that must be seen to appreciate.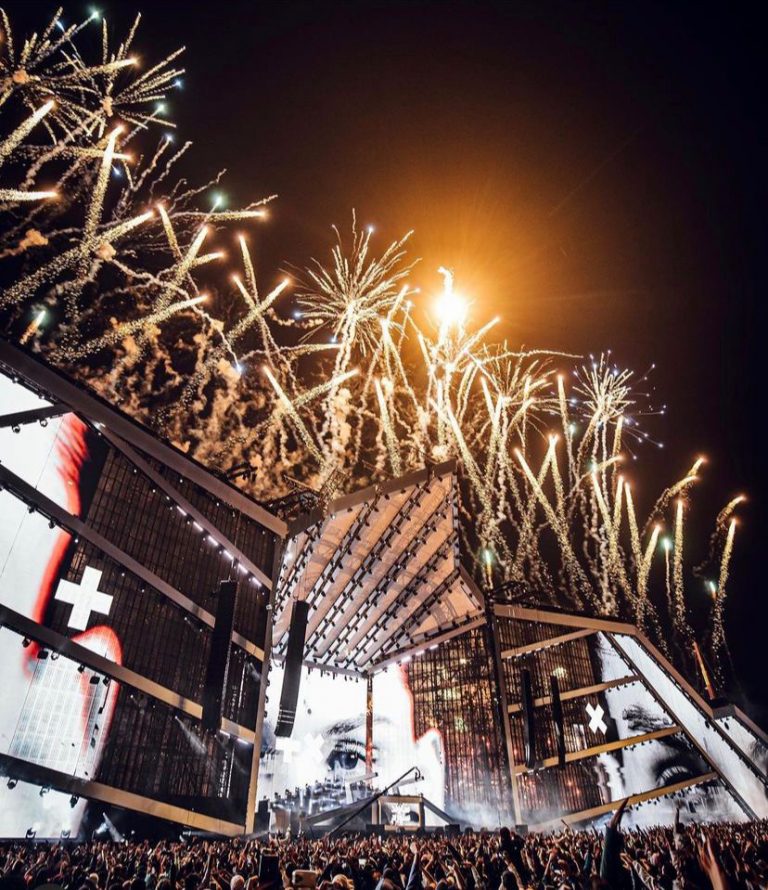 MDL BEAST SoundStorm 2021, courtesy of Paul Harris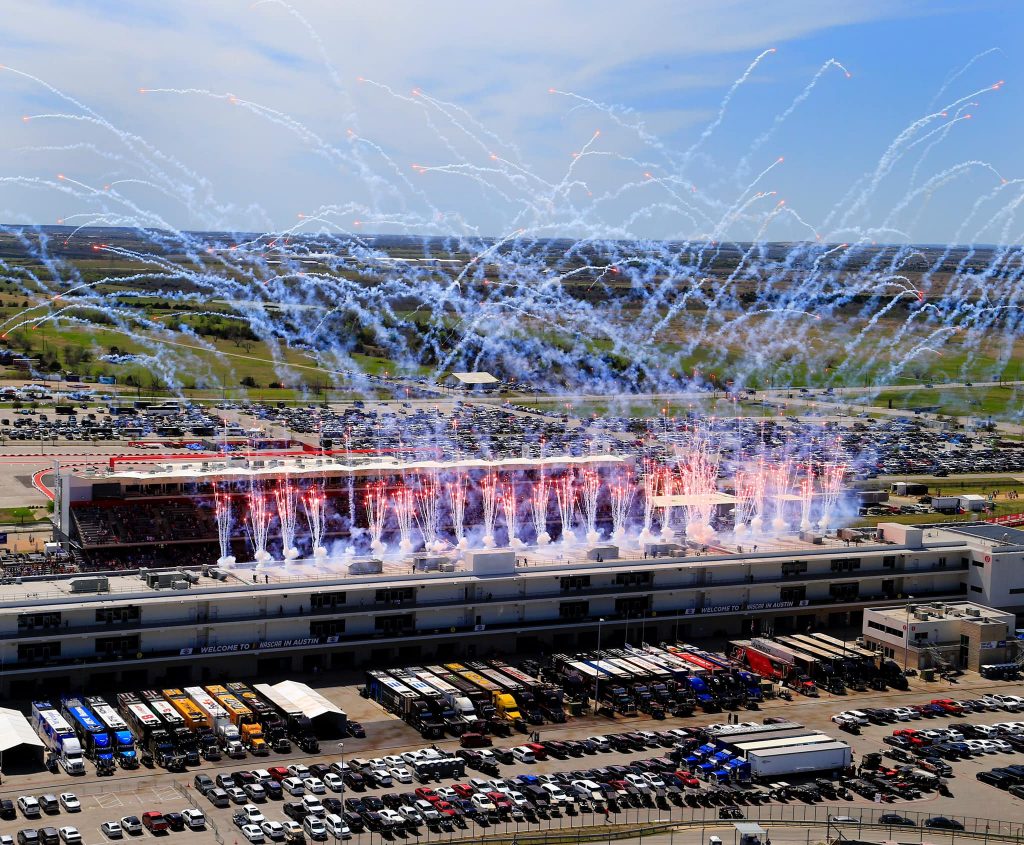 NASCAR Circuit of the Americas, courtesy of Big Dog Pyro
Paul McCartney, Olympic Stadium, Munich Germany, courtesy of Andreas Tügel
Not Just Another Special Effects Company
Over 30 years ago, our president, Adrian Segeren saw a need in the live event industry for durable, reliable machines that created consistent and dramatic atmospheric effects.
He started a company, which came to be known as Ultratec Special Effects. Our atmospheric products quickly found their way into Broadway, theme parks and countless concert tours featuring internationally recognized music artists.
In 2007, Ultratec Special Effects acquired what would become our pyrotechnic manufacturing division. This acquisition allowed Ultratec to provide a complete range of close proximity pyrotechnics  and atmospheric effects.
Swedish House Mafia, Coachella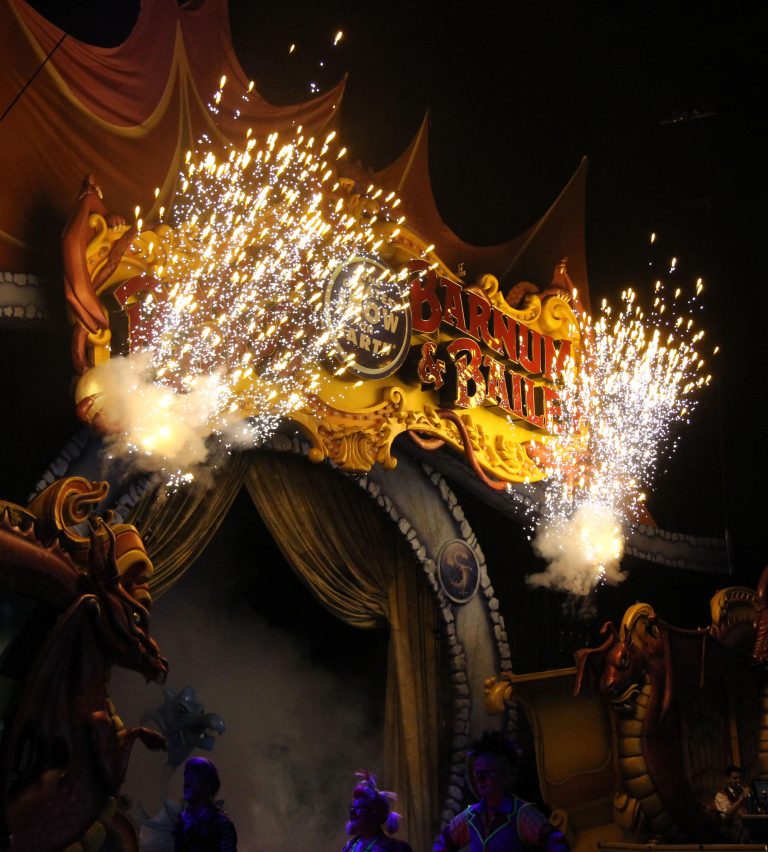 Ringling Bros. and Barnum & Bailey Circus
What Makes Ultratec Products Different?
Our manufacturing innovations have resulted in the Rapid Change Heat Exchanger found in our line of fog machines. The Radiance Hazer's Four Port Vaporizer provides durability and reliability. Our build quality allow us to offer a five year warranty against manufacturers' defect.
Our pyro research & development team uses Angelfire in all of our pyro products, producing the best colors in the live event industry. Our latest innovation, the Pulse Lift Plate technology will provide even greater consistency and quality to our line of pyrotechnics.