Boom with ease and safety!
Create a loud bang with our Preloaded Concussion Simulator!
Experience thunderous excitement with our Concussion Pots, the ultimate solution for producing heart-pounding, explosive bangs. These preloaded concussions are designed to be used with a concussion pot, delivering an incredibly loud and thrilling experience. Similar to airburst constructions, they come equipped with an electric match for effortless setup, and the standard 72″ lead ensures a seamless performance.
Introducing our revolutionary Concussion Simulator – an explosive noise without the need for a mortar. Conveniently self-contained in a cardboard tube, this simulator creates the resounding bang you crave, making installation and clean-up a breeze. Just set it up and let it roar! 
With Ultratec's patented Dual Chamber solution, transporting concussions has never been safer. The intelligent design keeps the oxidizer and fuel separate during transportation, mixing just before loading it into the mortar.
Choose from our full range of concussions, including #4 and #5, and witness the power of this new standard in safety and practical logistics. Our video demonstrates the straightforward process, so you can elevate your show with confidence. Unleash the excitement, captivate your audience, and create unforgettable moments with our remarkable Concussion Pots. The show of a lifetime awaits!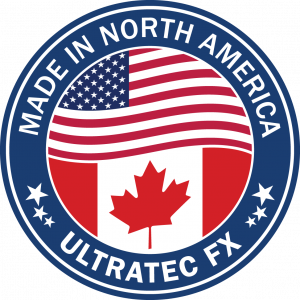 Concussion Pots & Simulators
Europe Products (CE Certified)
A wide range to Choose from!
Ultratec Special Effects manufactures a wide range of pyrotechnics in varying heights and colors using our AngelFire® Technology to produce bright and saturated colors. Low Smoke Lift™ versions are available in a variety of products as well.
Proudly manufactured in North America, they are always reliable crowd-pleasers, their color variations are practically limitless!
Looking for something specific? Contact our sales team today.
North America
T: 256-725-4224
E: [email protected]
Europe
T: +49 (0)151 42 41 8453
E: [email protected]
The Gamon Sliding System, Pyro Holders and More
We have a comprehensive catalog of pyro hardware products including the durable, easy-to-use Gamon Sliding System, and a wide range of pyro holders, pyro clips and cables. Contact our sales team today.
North America
T: 256-725-4224
E: [email protected]
Europe
T: +49 (0)151 42 41 8453
E: [email protected]